WordPress Support, Maintenance and Migration

WordPress is a standout amongst the most prevalent CMS in the world and is renowned in the programmers as well. However your site needs to be kept running, updated and secured once it has been developed.
We are focused on response with quality and flawlessness. We offer help to all your WordPress issues at your fastest needs. There are different reasons why you might consider relocating your WordPress site to another facilitating organization since you don't feel you are getting the help you require. Information is the essential thing of your business site.
We secure you with consistent information reinforcement. On the off chance that you need altering or introducing WordPress modules according to your business' dynamic needs, at that point we can settle everything easily. We are here to securely refresh your WordPress modules and topics.
We can take care of all your Magento and website management needs and put together as per plan to suit your business. This includes Magento catalog updates, promotion creation, Magento extension installation, Magento upgrades, comparison shopping feed development, diagnosing Magento related problems, SEO, reporting, and advice.
We have the in-house team of certified developers.Contracts are structured around as per your requirement. We have competitive support agreements that can be tailored to meet your requirements, from agreed monthly service level arrangements to support rates.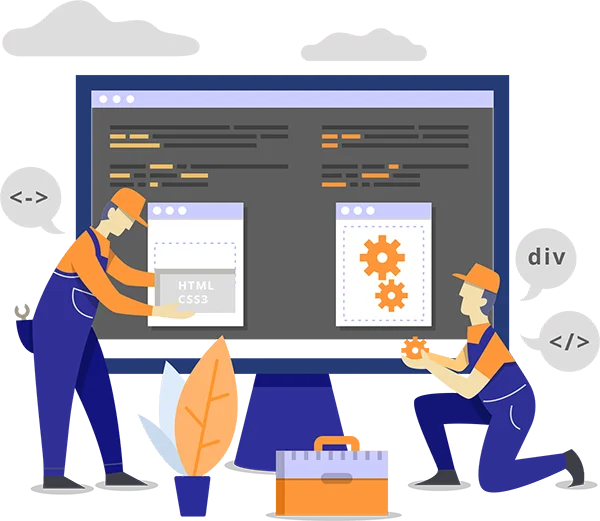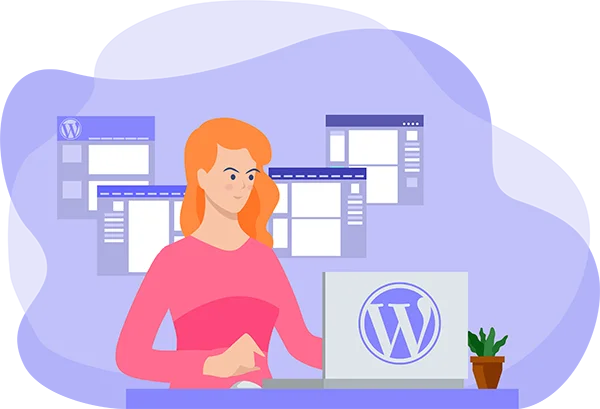 Why Webmigrates for Support and Maintenance?


WordPress Migration
We are happy to migrate during the setup process to a more suitable WordPress hosting environment provided by any of our approved partners should you decide it's right for you.

Compatibility Support
Ever updated WordPress, a theme, or a plugin and found out something broke? We offer you compatibility support. We can fix it within time. We can also rollback to your latest update and contact you with recommendations.

Monthly WordPress Support
Every month you get access to our development team for website maintenance and support services to use for anything you need, like installing a plugin, cleaning up CSS issues, or styling a review plugin.

Discounted Development Costs
Since we're already working with you, we offer a discounted retainer rate on additional website maintenance and support serviceswith our team of WordPress Developers.

Web Site Maintenance
We will do any quick amendments to pages, correcting typographical errors, fixing broken hyperlinks. We will also take care of your WordPress content editing, including adding new pages or posts, backups, new features and bug fixes.

Emergency Response
For urgent repairs, maintenance, website hacking attacks and self-inflicted breakages. We are available for fixing any urgent and annoying issues, and our team resolves most queries within a short span of time.

Website Migration / Server Relocation
Moving your site to new hosting. Our WordPress specialists can assist you in keeping your WordPress website up to date.
Webmigrates maintains an impressive track record of working with different small and medium-sized businesses enterprises. Even Government agencies enjoy partnering up with us. That is because we are successful at creating and providing affordable website solutions that clients love!


Small And Midsize Business

Enterprise And Government
Choose Us for Marketing Services

Adapting to the best and newest WordPress Support, Maintenance and Migration services, we provide scalable, versatile and improved teamwork. We believe in providing cost-effective knowledge control and wealthy content accessibility procedure by at the same time providing to the varied needs of different businesses in an efficiency making manner.
We believe in providing efficient company methods to its customers by following rich business objectives efficiently. As a WordPress Support, Maintenance and Migration company, we believe that an successful marketing strategy is more than just development.
Our developers are expertise and perfect in encryption that makes your transactions secure and efficient.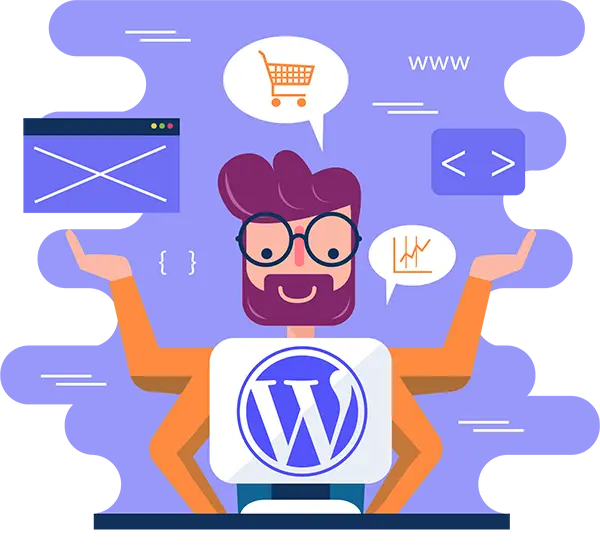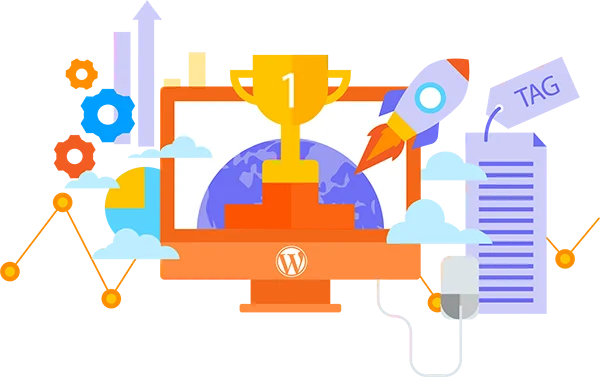 Adding value to your Project

Do you stress out trying to manage and monitor your WordPress site? Looking for a first class developer, with apt solutions for your WordPress Support, Maintenance and Migration?
If you have an idea, let us know how we can help you. We will love working with you.
Not just WordPress Support, Maintenance and Migration solutions, we provide right consultation to enterprises from wire-frames, Ui, UX design to custom development. We provide:
We test and update your WordPress core, theme and plugins to improve your site's security, performance and efficiency. Let our expert team of WordPress professional look after your website, and give a positive experience to your users.
Together with our Developers, deliver best performance that your users will love!

Boost-up Your store performance
Adding maintenance and migrations to your team will bring years of WordPress development experience from trusted developers. This will lead to boosting up of your site performance and retaining valuable customers.

Troubleshooting and Bug Fixes
Troubleshooting and Bug fixes support providers will assist you with practically any WordPress issue besides building a new site.

Keep your store fresh & up-to-date
Never worry about updates again. A maintain team member will personally update everything for you on a weekly basis.

Growth Driven Designs
We design growth driven content, fix bugs, fix theme issues, develop and customise WordPress plugins, and optimise WordPress websites so that they load faster. We also make your WordPress website responsive.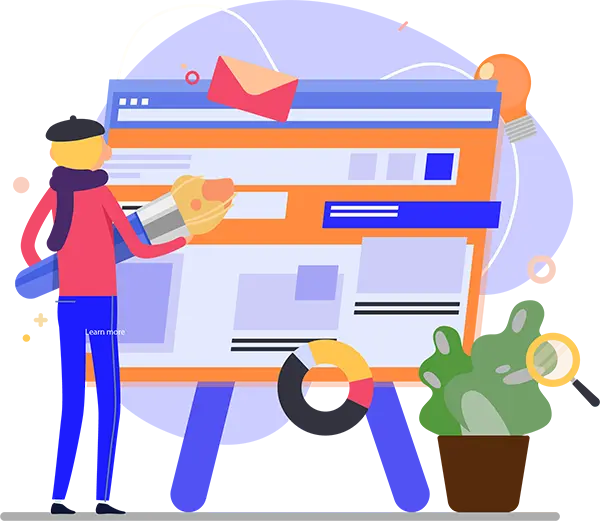 Have a vision for the future of your
bussiness? Lets get started.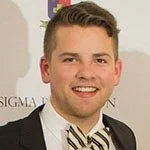 Operations Analyst at TAG SLC
Hello my name is Nick smart and I run a marketing and advertising company out of Salt Lake City Utah. Part of my job is website production and customization from my clients and I've been working with the WebMigrants team for about six months now and I couldn't be happier, Not only do they get the job done but they offer original solutions to boost my performance and they really take initiative to go above and beyond what is expected specifically. They've been experts in PHP node.js and mobile applications for my clients this is a great team and I recommend you work with them for your web development solutions in the future. Thanks.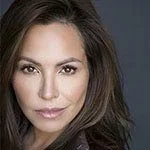 Hi, I've been working with Webmigrates technologies LLP for nearly two years now and they are hands-down the best developers that I've ever worked with, Hands down. They are diligent they're honest, They're intelligent they do everything in their power to make sure that we meet our deadlines on time. My favorite thing about working with Webmigrates technologies LLP is that I can hand them off a challenge or a problem that needs to be solved and they will do everything that they can to find a viable solution and they always do always and it's a great solution. It's not just their intelligence that means so much to me. It's their ability to collaborate, to be an asset, to me, to my business and to my clients. As a business owner, it's really important to me to know that I can just hand something off to somebody and know that it's going to be completed and completed on time. I have a lot on my plate and withWebmigrates technologies LLP I know that I can do just that I can let go and I know that it's going to be handled and handled properly soWebmigrates technologies LLP to me is not just a team of excellent developers in which they are they are truly excellent people.
Thanks.
We are a local agency, providing service for web & mobile application development. i has been working with Webmigrates technologies LLP from last 3 years, we get the boost in our service and win the trust from our clients and this has happened with the trust and support of Webmigrates technologies LLP since the beginning. One project lead to another and we had over 30 different projects and works together in 3 years. A team of Webmigrates technologies LLP is so friendly and honest, I couldn't consider them as service providers but advisors and partners. They are giving other valuable services that are not on the list but matters most, like; punctuation, advising, practical and more direct solutions and also personal qualities like jokes and smiles which are very crucial on some emergency times when you panicked and leave the job to trustee autopilot Webmigrates technologies LLP!
Thanks.