WordPress Performance Optimizationt

We all know that the performance of our software is important! Hire Magento, known for its expert touch and administrations to online organizations that take your site to the following level of achievement.
Webmigrates is known for its expert touch and administrations to online organizations that take your site to the next level of achievement. We also know that WordPress performance optimization can be very time consuming and tiring. Stay away from cheap shared hosting. For efficient performance of WordPress site, a dedicated server is required.
Webmigrates help you to reduce your pain of WordPress performance optimisation. WordPress performance optimization occurs by monitoring and analyzing the performance of your web application and identifying ways to improve it. Our specialized team at Webmigrates understand your problem and delivers out appropriate solutions.
A dynamic group of talented Webmigrates engineers endeavors to meet our customers' prerequisites and accomplish most extreme fulfillment. Lift your web-based business webpage's permeability by changing PSD documents to Magento themes, depending upon various customer base prerequisites.
Come join hands with us to make your services leave a mark in the online world by appraising your WordPress performance.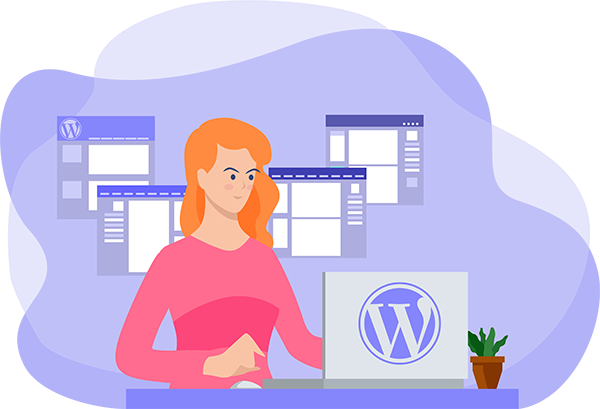 Why choose Webmigrates for WordPress Performance Optimisation Services?


Fast Web Hosting
It is most important to choose a good web host before even trying to optimize your Magento store. Webmigrates substitutes your need for good host and satisfy the following conditions: high security standards, high speed connection, and quick support.

Content Delivery Network (CDN)
For us, the end purpose of implementing a Content Delivery Network (CDN) is to improve users' experience. It is a system of distributed servers that deliver web content to users from multiple locations. CDN is best implemented for sites that desire to reach global traffic.

Optimizing Images
We use high quality images on Magento stores to encourage user's engagement. Our expertise staff uses tools like compressor.io, kraken.io, or the "Save for Web" function which helps you achieve your desired quality.

Utilizing Cache
Webmigrates boost site loading speed by Magento cache system. There are several types of cache that can be individually enabled or disabled. A combination of APC + Varnish + NGINX + Memcache has been preferred with great success by our certified Magento optimisation team.

CSS and JavaScript
We review css, javascript, html etc and fix all errors and issues. This impacts the speed of the website to large extent.

Server Optimization
Our Magento developers will check the software updates and upgrades. Also they ensure that all the installation are correct and select the loaded modules. Quick interactions even with loads of memory ensured to make store faster and effective.
Webmigrates maintains an impressive track record of working with different small and medium-sized businesses enterprises. Even Government agencies enjoy partnering up with us. That is because we are successful at creating and providing affordable website solutions that clients love!


Small And Midsize Business

Enterprise And Government
Choose Us for Marketing Services

We're your one-stop destination for all your web development and marketing needs. To this end, we make sure we understand you, your business and the people you work with. We offer you with wide range of WordPress multisite and marketing support.
Our team conducts a thorough research about your business needs, and come up with varied economical solutions to get a fully functioning WordPress site that will drive traffic and increase your sales.
We aim to deliver best support services to our customers by following rich business objectives precisely. As a WordPress Performance Optimisation company, we believe that an successful marketing strategy is more than just simple web development.
As part of our optimisation service, we create customised packages to improve the design and functionality of your site, making it a pleasant experience for your users!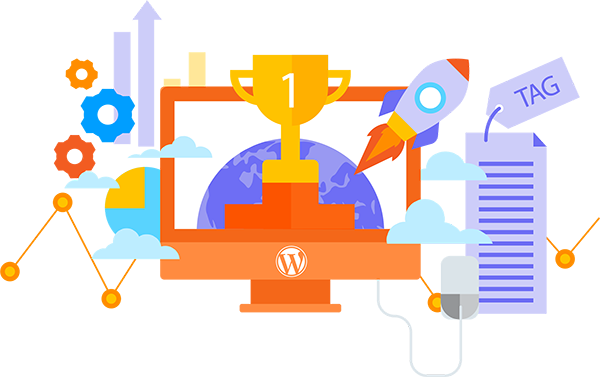 Adding value to your Project

Do you stress out when your website faces issues and you are unable to solve them? Want to keep your website running at optimal levels?
Our WordPress development team has all the coding know-how to build your website with the latest plugins, streamlined content platforms, and any other custom feature you'd would like. Each of our optimisation packages is designed to address issues related to performance of the site.
We deliver the following
Many times things can go wrong with websites – whether it's a sudden crash or a gradual decline in performance, or some small run time errors. It's best to get professional help to get it sorted as soon as possible.
Our developers are smart with all the technical know-how needed to fix all the small and big errors and generate an amazing WordPress performance optimisation for your platform. Our team is available 24/7 to solve all your issues for you.
Together with our Developers, experience the best performance that your users will love!

Database Optimization
Improve your database performance by hiring our gratified team. We use your database management system to optimize the database on frequent basis.

Auto Scaling
We allocate processing capacity as it is actually needed, scaling the server resources up and down in accordance with real-time traffic conditions. So if for example in the holidays season you have more traffic, autoscaling will add more servers to hold the traffic, when you have less traffic it will reduce the number of servers accordingly.

Magento Configuration
We uninstall any extensions that you don't actually use., Disable modules that you don't use.

Code Optimization
Our team uses a PHP accelerator like Zend and uninstall unnecessary PHP or Apache module you don't need or use. We also examine and identify the bottle necks in your code both front- and back-end.
Have a vision for the future of your
bussiness? Lets get started.
Operations Analyst at TAG SLC
Hello my name is Nick smart and I run a marketing and advertising company out of Salt Lake City Utah. Part of my job is website production and customization from my clients and I've been working with the WebMigrants team for about six months now and I couldn't be happier, Not only do they get the job done but they offer original solutions to boost my performance and they really take initiative to go above and beyond what is expected specifically. They've been experts in PHP node.js and mobile applications for my clients this is a great team and I recommend you work with them for your web development solutions in the future. Thanks.
Hi, I've been working with Webmigrates Technologies for nearly two years now and they are hands-down the best developers that I've ever worked with, Hands down. They are diligent they're honest, They're intelligent they do everything in their power to make sure that we meet our deadlines on time. My favorite thing about working with Webmigrates Technologies is that I can hand them off a challenge or a problem that needs to be solved and they will do everything that they can to find a viable solution and they always do always and it's a great solution. It's not just their intelligence that means so much to me. It's their ability to collaborate, to be an asset, to me, to my business and to my clients. As a business owner, it's really important to me to know that I can just hand something off to somebody and know that it's going to be completed and completed on time. I have a lot on my plate and with Webmigrates Technologies I know that I can do just that I can let go and I know that it's going to be handled and handled properly so Webmigrates Technologies to me is not just a team of excellent developers in which they are they are truly excellent people.
Thanks.
We are a local agency, providing service for web & mobile application development. i has been working with Webmigrates Technologies from last 3 years, we get the boost in our service and win the trust from our clients and this has happened with the trust and support of Webmigrates Technologies since the beginning. One project lead to another and we had over 30 different projects and works together in 3 years. A team of Webmigrates Technologies is so friendly and honest, I couldn't consider them as service providers but advisors and partners. They are giving other valuable services that are not on the list but matters most, like; punctuation, advising, practical and more direct solutions and also personal qualities like jokes and smiles which are very crucial on some emergency times when you panicked and leave the job to trustee autopilot Webmigrates Technologies!
Thanks.